Outside Activities Disclosure and Review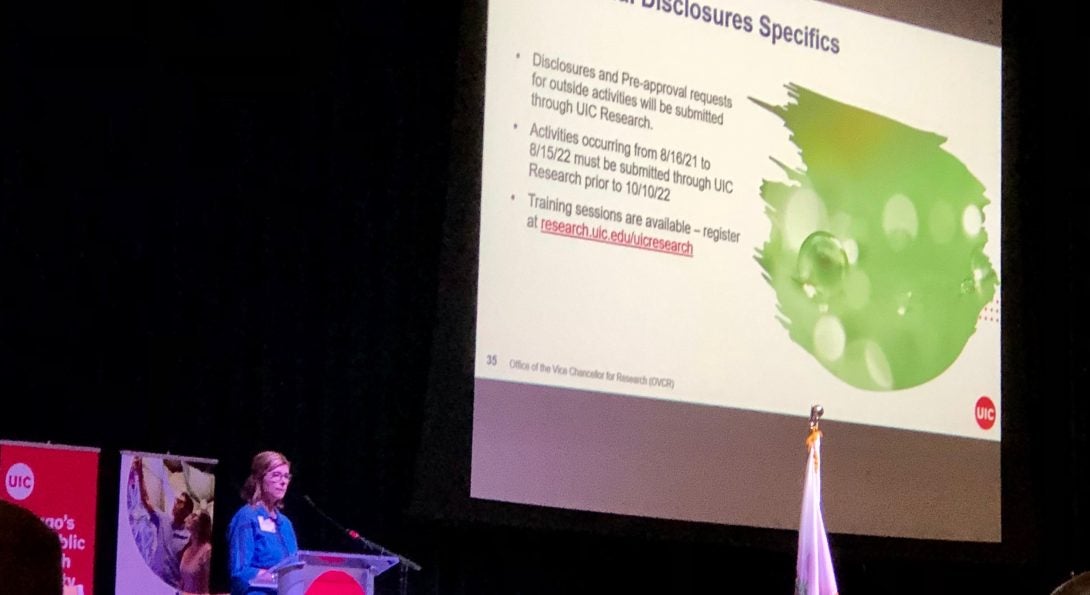 Conflicts of Commitment and Interest Heading link
To comply with Illinois law and University statutes, the Disclosure Profile is completed annually by academic staff, whether or not there are any Outside Activities to disclose and manage. All Outside Activities must be approved by the Unit Executive Officer prior to engaging in the Outside Activities.
1. Resources for Academic Staff

UIC Research COI (login with enterprise ID required): https://go.uic.edu/UICResearchCOI
Instructions and Job Aids are available in the UIC Research COI Help Center (see link above).

University COCI Policy requires academic staff to complete their Disclosure Profile upon starting employment and annually each year while employed at the University.
Login to UIC Research COI to complete your Disclosure Profile. If you have questions please contact your supervisor or the COCI office (coi@uic.edu, (312) 996-3642).

2. Resources for Executive Officers and Administrators

3. Disclosure Form Retention

As part of your unit's routine records disposal request, you may include Report of Non-University Activities (RNUA) forms that meet the following criteria:

Forms that are older than 6 years past the end of the academic year of disclosure (at present, forms from AY2015-2016 or older)
All audits are complete
No litigation is pending or anticipated

Your college's records liaison should record the request with the Records and Information Management Services (RIMS) office, which will seek approval from the State for document destruction.

For assistance with this process, or any other records related questions you may have, please contact the RIMS office at RIMSGroup@uillinois.edu.
Conflicts of Commitment and Interest/RNUA at the University of Illinois Heading link