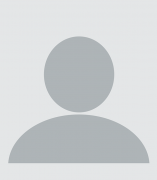 Spyros Kitsiou, Ph.D.
Associate Chief Research Information Officer
Associate Professor, Department of Health Information Sciences
Office of Research Data Initiatives & Information
About
Dr. Kitsiou's research program focuses on the development and evaluation of digital health interventions for chronic disease management and promotion of healthy lifestyles, and is supported by the National Institutes of Health. Dr. Kitsiou's responsibilities as ACRIO involve implementing informatics tools to facilitate clinical research, designing data warehouses and workflows to improve the secondary use of electronic health record data, developing infrastructures for advanced data analytics, bioinformatics and precision medicine research, and balancing the need for data security and privacy.