UIC faculty members earn DPI funding – Jeffrey Loeb
Developing new treatments for brain-related illnesses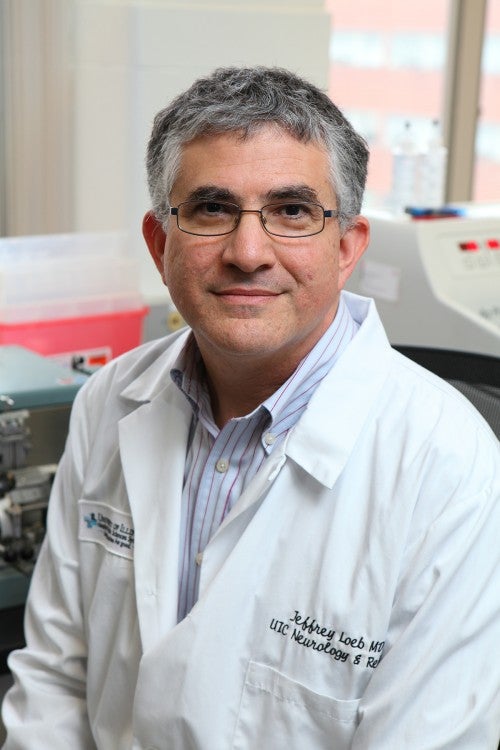 UIC's Dr. Jeffrey Loeb, the John S. Garvin Endowed Chair in Neurology and professor and head of neurology and rehabilitation at the College of Medicine, will lead I-BRAIN, an expanded data repository for brain research.
Loeb and his team, which includes researchers from UIC, the University of Illinois at Urbana-Champaign, the University of Chicago, the Illinois Institute of Technology and industry partners, will bring together advanced datasets and experts on human brain disorders.
Their goal is to support the development of new treatments for brain-related illnesses.
"Illinois Brain Analytics, or 'I-BRAIN,' will bring together expert scientific clusters that are disease and data-type specific. To date, this approach has led to fundamental discoveries, new intellectual property, and clear commercialization trajectories," Loeb said. "Under the DPI, I-BRAIN will grow partnerships and a commercial pipeline to generate a cutting-edge workforce in Illinois."
"In conjunction with our NIH-supported CCTS program, we are expanding an extensive, multidimensional data repository that links health records to highly curated multimodal and multidimensional datasets as well as spatially linked human brain tissues housed at UIC's NeuroRepository," he said.