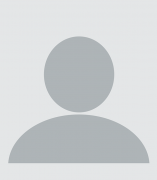 Bernie Santarsiero, Ph.D.
Director, Research Initiatives
Research Professor, Pharmaceutical Sciences, College of Pharmacy
About
I am a Research Professor in the Department of Pharmaceutical Sciences, College of Pharmacy, Affiliate of the UIC Pharmacognosy Institute, Director of URM Research Initiatives in the Graduate College and Office of the Vice Chancellor for Research (OVCR), and Program Coordinator for UIC/NIH PBRC-PREP. My expertise is at the interface of structure chemistry and structural biology, and with a focus on human health, I have collaborated or led projects involving infectious and neurodegenerative diseases, natural products research, and cancer chemoprevention. As the co-founder of a drug discovery company, Syrrx, and a founding group leader of the Novartis Institute for Functional Genomics, we were successful in developing new instrumentation, techniques, and approaches to advance drug discovery. Syrrx was sold to Takeda upon development of two new drugs, alogliptin and pioglitazone. These new approaches have been exploited for the development of new enzyme inhibitors, including those derived from natural products at UIC.
      While at Caltech, University of Alberta, University of California, Scripps Research Institute, and UIC, I have trained and mentored dozens of undergraduate and graduate students, and postdoctoral scholars, many from historically underrepresented minority (URM) backgrounds. In 2014, I joined the Office of Diversity and Graduate College, and in 2023 joined the OVCR to develop new resources for individuals (students, faculty) through federal funding of programs for the recruitment and retention of URM students in STEM and biomedical research.