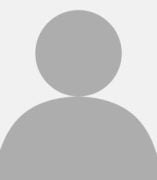 Charles Hoehne
Assistant Director, Education
OPRS
Contact
Office Phone:
Email:
About
Charles Hoehne, BS, is the OPRS Assistant Director for Education and Training and handles Claim of Exemptions and Determination Applications for the office.
Chuck learned early in his professional career that research is a team sport. His early involvement in spinal cord and closed head injury research and cancer clinical trials taught him that a multi-disciplinary approach is essential to finding innovative solutions to complex problems. Since 1999, Chuck has worked in OPRS supporting IRBs and investigators. His educational and training programs share a common theme- The UIC Human Subjects Protection Program (HSPP) provides an essential safety net for our research participants. Each person must have a fundamental understanding of his or her role in the HSPP and a basic understanding of how the safety net works. Only by working together can we conduct excellent research that benefits everyone equally.
To help promote the notion of shared responsibilities, Chuck conducts in-person Initial Investigator Training and Continuing Education for UIC researchers and for organizations such as the American Medical Association and the Chicago Chapter of the Black Nurses Association. He is also a member of the Ethics Subcommittee of the UIC Community Engagement and Research Core, has served on campus data security committees and recently helped develop training modules for the Illinois State Affordable Care Act Navigator Training Program.