UIC Part of Finalist Team for NSF Regional Innovation Engines Competition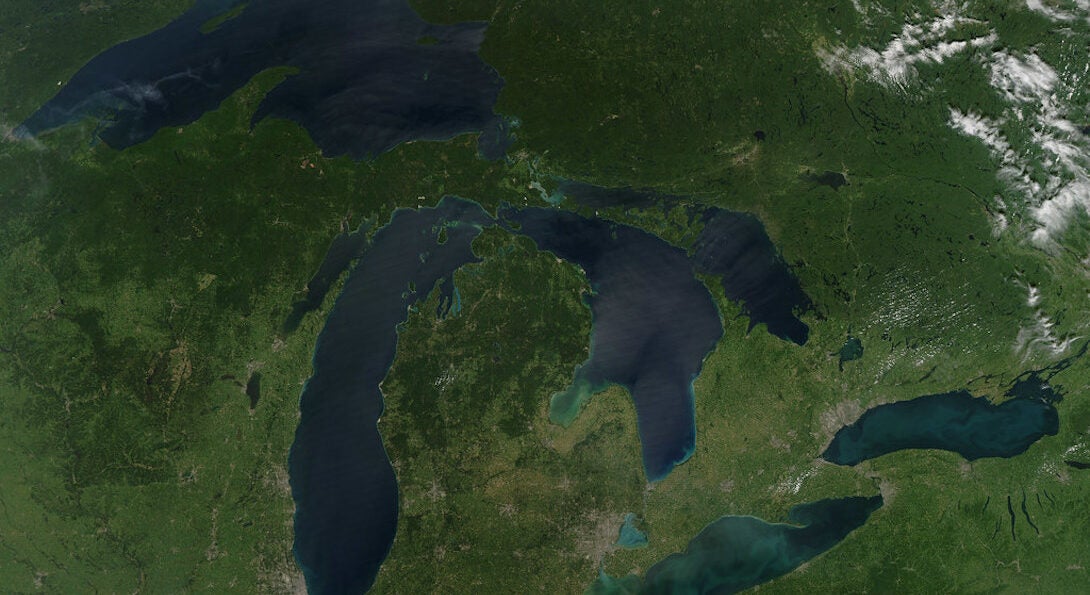 Great Lakes ReNEW, an ambitious plan to create a Blue Economy innovation engine in the Great Lakes Region, was named as one of 16 finalists in a prestigious new National Science Foundation competition.
UIC is one of more than 50 partners on the Great Lakes ReNEW team, which is led by Current and includes research institutions, industry, investors and nonprofit organizations across six states. The initiative will use inclusive, streamlined innovation, workforce development, and stakeholder engagement to drive a decarbonized circular blue economy that would transform the Great Lakes region, with beneficial effects across the country.
Great Lakes ReNEW was chosen as a finalist from nearly 200 submissions and 34 semifinalists for the NSF's Regional Innovation Engines program, a competition to catalyze and foster inclusive innovation ecosystems across the country. Winners will be named following site visits to each finalist location later this summer.
"Here in Illinois, we are proud to lead the clean energy revolution—fostering innovation and creating solutions for our world's greatest challenges," said Illinois Gov. J.B. Pritzker in a press release. "I couldn't be prouder that Chicago's Great Lakes ReNEW has been selected as a finalist for the National Science Foundation's Innovation Engines competition. The freshwater resources of the Great Lakes are vital for the health, wealth and security of the entire nation, and the scientific, industrial and human resources we have right here in Illinois and across our region will help us win in the race for technologies to manage and protect our water assets."