Develop Your Proposal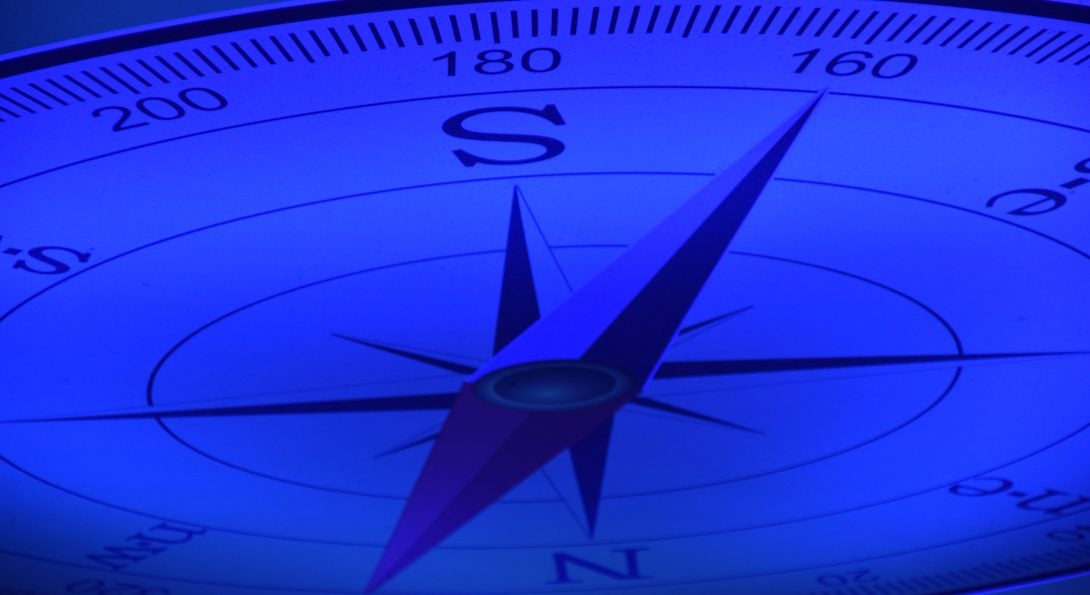 Investigators at UIC submit proposals to many types of sponsors in all fields of research every year. Research Development wants to see each and every one of these projects funded.
We now offer proposal development support through Hanover Research. Read more about this service and request support here.
UIC's research portfolio spans topics representing the entire campus. The information compiled here focuses on NIH and NSF because most of our proposals are submitted to those agencies, but we are happy to answer questions you might have about other sponsors. In addition, the Office of Corporate and Foundation Relations is available to support applications to non-federal sponsors and the Office of Sponsored Programs (OSP) has many resources available for developing administrative components of all proposals, including budget templates, standard institutional information, and and electronic submission portal access.
Things to Consider as You Develop Key Components of Your Proposal Heading link
Evaluating an Opportunity

Preparing a grant application can take considerable time and energy. While Research Development encourages as many submissions as possible, we also recommend that you apply your efforts towards proposals that are high-quality and competitive. Before you roll up your sleeves and start working on a proposal, consider the following questions:

Is UIC eligible to apply for this award?
Are you eligible to be the principal investigator (PI)?
Is the opportunity institutionally limited, where the sponsor only allows each institution to submit one application?
How much money can you get for this opportunity? Is it enough to do the work you strive to accomplish?
How long would this program fund a project? Is it enough time to complete your project or progress it to a sensible milestone?
What is the deadline for this application? Do you have enough time to prepare a high-quality proposal?
Besides the project narrative and budget, what other documents are required for this application (e.g. letters of support, data management plans, mentoring plans)? Do you have what you need or know how to get what you need to prepare those documents?
Does this require partners at UIC? If so, who should they be?
Does this require external partners? If so, who should they be and do you have connections to them?
What projects have been funded by this program in the past? Are they somewhat similar to but not overlapping with your idea?
Does this seem like a good fit for you now?

Overview of NIH and NSF

Process

For those new to applying for NIH funding, the NIH Grants Process Overview provides comprehensive information on the lifecycle of the NIH grant process from identifying funding opportunities through project closeout requirements. Relevant information and instructions for applying to NIH programs can be found in the NIH Application Guide. NSF also provides a comprehensive overview of their funding structure and detailed information on how to apply to NSF programs in the NSF Proposal and Award Policies and Procedures Guide (PAPPG).

Information about National Endowment for the Humanities programs can be found here, while information on programs sponsored by the National Endowment for the Arts is available here. PI's interested in non-federal, corporate or foundation opportunities should contact the Office of Corporate and Foundation Relations.

Deadlines

NIH reviews operate on a standard annual cycle. Unless otherwise noted in a funding announcement, standard dates for application submission and review apply. Please note there are two sets of standard dates; AIDS related projects have their own sets of dates. Several NSF programs have moved to an open-deadline format, although some mechanisms supported by those programs continue to be announced with firm deadlines. We encourage you to review all program opportunity funding announcements carefully to identify all submission requirements and deadlines and if needed, contact a program officer for specific guidance.

Funding Mechanisms

Federal sponsors categorize grants into a standard set of award types that have characteristic requirements, scope, and purpose. Solicitations for these might be called a request for proposals (RFP), request for applications (RFA), notice of funding opportunity (NOFO), funding opportunity announcement (FOA), or broad agency announcement (BAA). These differ slightly based on the agency and the specific terms of the awards that will be made based on the solicitation.

NIH funding mechanisms include Research Grants (R series), Career Development Awards (K series), Research Training and Fellowships (T & F series), Program Project/Center Grants (P series), Resource Grants (various series), and Trans-NIH Programs. Detailed descriptions can be found here.

Similarly, NSF offers a series of funding mechanisms. Examples include ABR, CAREER Awards, Collaborative Grants, Cooperative Agreements, EAGER, LREB, OPUS, RAPID, RAISE, Research Coordination Networks, ROA, and SBIR/STTR. Please see the NSF PAPPG for more information about these program titles.

Develop a Budget

Developing a project budget is a pivotal step in the proposal preparation process and can help the investigators think through the resources required at each project milestone. A budget must be a realistic reflection of project needs over time, including support for personnel working on the project commensurate with level of effort expended (salary and wages and fringe benefits), support for travel, materials and supplies, equipment, services required (e.g., computing time), participant support (including stipends, tuition, etc.for trainees), any subawards and all other costs related to the project. All proposed projects requiring use of UIC resources must be reviewed and approved by OSP prior to sponsor submission. Current fringe benefit rates and all approved indirect costs rates can be found here

It is important to align the budget period amounts to activities presented in the proposal to give a realistic view of expenses over the course of the project. Preparing a carefully considered, detailed, yet succinct budget justification that clearly ties costs to activities is critical. We stress the importance of contacting your business manager as early as possible in the proposal development process to ensure that person has time to work with you to prepare an accurate, error-free budget. PIs should recognize any changes to the budget cascade through the rest of the proposal development and submission process, so late-stage changes to the budget will precipitate changes to many other pieces of your grant application.

The Office of Sponsored Programs (OSP) provides templates, policies and guidance to help you develop your budget. In addition, see both the NSF Proposal & Award Policies & Procedures Guide or the NIH Application Guide for specific agency guidelines.

Biosketches

Many sponsors have specific formatting requirements for investigator biosketches. It is important to carefully read each solicitation (e.g, FOA, RFA, RFP) to determine which project personnel need to submit a biosketch and what format to use.

NSF biosketch template, instructions, and guidelines on which project personnel are required to submit a biosketch can be found here.

NIH biosketch templates, as well as instructions for biosketch preparation are available here.

Science Experts Network Curriculum Vitae (SciENcv) is an electronic system to help researchers assemble the professional information needed for participation in federally funded research. Using SciENcv to prepare your biosketch has the following benefits:

Eliminates the need to repeatedly enter biosketch information
Reduces the administrative burden associated with federal grant submission and reporting requirements
Provides access to a researcher-claimed data repository with information on expertise, employment, education, and professional accomplishments
Allow researchers to describe their scientific contributions in their own language

Create a biosketch formatted for a specific agency through SciENcv here.

Biosketch formats for several other notable sponsors:

Please contact RDS at rds@uic.edu with any question on other agency requirements.

Facilities

Many grant applications require a description of the facilities available to conduct the work, often as a separate document in the proposal package.

A description of your facilities for a grant proposal should usually include a general overview of UIC as well as the following elements:

Descriptions of laboratories and offices available, including square footage and features such as fume hoods, microscopes, and general lab equipment
Specialized equipment available in the lab or department
Computer resources
Shared facilities available, including how they are managed and any access fees.

Information on shared facilities can be found at the Research Resource Center (RRC) webpages. The RRC, part of the OVCR, compromises 16 cores specializing in various techniques with experienced staff who are able to assist or fully execute your research projects. Detailed descriptions of the the instruments and expertise offered by  RRC cores and resources are available here.

OVCR also oversees the Biologic Resources Laboratory (BRL) which is responsible for overseeing UIC's animal care and use program. BRL provides services, training and support for PIs using animals as part of their biomedical research, testing and training. Policies and guidelines to facilitate research using animals, including the process for obtaining IACUC approval can be found here.

Broader Impacts and Community Engagement

A project's potential Broader Impacts (BI) are a key review criterion for proposals to the National Science Foundation. As noted in the Proposal and Award Policies and Procedures Guide, broader impacts may be accomplished through the research itself, through the activities that are directly related to specific research projects, or through activities that are supported by, but are complementary to the project. NSF values the advancement of scientific knowledge and activities that contribute to the achievement of societally relevant outcomes. Such outcomes include, but are not limited to

full participation of women, persons with disabilities, and underrepresented minorities in science, technology, engineering, and mathematics (STEM)
improved STEM education and educator development at any level
increased public scientific literacy and public engagement with science and technology
improved well-being of individuals in society
development of a diverse, globally competitive STEM workforce
increased partnerships between academia, industry, and others
improved national security
increased economic competitiveness of the U.S.
use of science and technology to inform public policy
enhanced infrastructure for research and education.

These examples of societally relevant outcomes should not be considered either comprehensive or prescriptive. Proposers may include appropriate outcomes not covered by these examples.

Other Resources

Advancing Research Impact in Society (ARIS; formerly The National Alliance for Broader Impacts (NABI)) has a range of high-quality resources for developing your BI. The National Science Foundation (NSF) awarded a $5.2 million grant to fund the Center for Advancing Research Impact in Society (ARIS). The ARIS Center is housed at the University of Missouri and will work with scientists and engagement practitioners to build capacity, advance scholarship, grow partnerships and provide resources to help them engage with and demonstrate the impact of research in their communities and society.

Chicago and Community Engagement is a UIC strategic priority, and UIC has a rich tradition of community-engaged research, with a considerable array of programs already in place that align with NSF's vision for Broader Impacts. The Office of Community Engagement and Neighborhood Health Partnerships (OCEAN-HP) can help you identify community organizations with which to partner on health-related projects.

Beyond UIC, Chicago has a range of potential partners for broader impacts activities:

Please contact RD if you are aware of a program that should be included here.

Program Evaluation

Many projects benefit from program evaluation, and some solicitations require a formal program evaluation component. The PRAIRIE Group, housed in UIC's College of Education, has expert evaluators available to collaborate on new projects based on availability and interest. Their experience includes logic modeling, program design, evaluation planning, educational program reviews, program documentation, and evaluation systems development.

Mentoring Plans

All NSF grant proposals requesting funding to support postdoctoral researchers are required to include a postdoctoral researcher mentoring plan in the supplementary documents section of the proposal. In no more than one page, the plan must describe the mentoring to be provided to all postdoctoral researchers supported by the project, irrespective of organizational affiliation. Plans must be provided if postdocs reside at the submitting organization, any sub-awardeed organization or any collaborating organization. Examples of mentoring activities include, but are not limited to: career counseling; training in preparation of grant proposals, publications and presentations; guidance on ways to improve teaching and mentoring skills; guidance on how to effectively collaborate with researchers from diverse backgrounds and disciplinary areas; and training in responsible professional practices. NSF guidelines for mentoring plans can be found in the Proposal & Award Policies & Procedures Guide (PAPPG). Mentoring activities are evaluated based on the Broader Impacts review criterion.

NIH proposals for K series awards require mentoring plants – see guidelines here.

UIC has resources for postdocs that can be included in the Postdoc Mentoring Plan. The OVCR houses the Office of Postdoctoral Affairs & Postdoctoral Association. Contact Valerie Fako Miller, Director of Postdoctoral Affairs, for information on support available to UIC postdocs.

Failure to include a mentoring plan in a proposal requesting support for postdoctoral researchers will result in the proposal being returned without review.

Proposal Development Guides