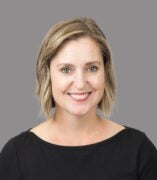 Sarah O'Brien, Ph.D.
Director, Office of Research Development
Office of Research Development
Pronouns: She/Her/Hers
Contact
Address:
1737 West Polk Street, Suite 310 Chicago, IL 60612
Office Phone:
Email:
About
Dr. Sarah O'Brien is Director of Research Development. Prior to joining UIC in 2017, Sarah was Associate Director of Research Program Development in the Office of the Vice President for Research at University of Chicago and Assistant Environmental Microbiologist at Argonne National Laboratory. She has presented original research at national and international conferences, published findings in peer-reviewed journals, and received major research grants from the Department of Energy. Sarah has served on peer review panels for the Department of Energy, US Department of Agriculture, NASA, and the National Science Foundation.
Sarah facilitates research and scholarship across campus by developing teams and projects that align with federal and foundation funding priorities. She also manages campus seed funding competitions, limited submission opportunities, and serves on the Chancellor's Committee on Sustainability and Energy.
Sarah earned her Bachelor's degree in Environmental Science with a minor in Professional Writing from Bradley University and her PhD. in Biological Sciences with a concentration in Ecosystem Ecology from UIC.