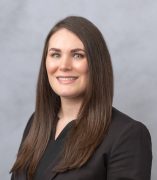 Karen McCormack
Executive Director, Sponsored Programs
Contact
Building & Room:
304 AOB, MC 672
Address:
1737 W. Polk St., Chicago, IL 60612
Office Phone:
Email:
Address:
809 South Marshfield Avenue Marshfield Building
About
Karen McCormack joined the University of Illinois Chicago (UIC) in 2013 and is currently the Executive Director of the Office of Sponsored Programs (OSP). She has 15 years of experience in managing sponsored projects at both public and private institutions of higher education, and has served in various leadership roles for the past 12 years. At present, Karen is responsible for the pre-award and post-award management of annual grant and contract expenditures in excess of $350 million, including proposal submission, contract negotiation, accounts receivable, billing, financial reporting, closeout, training, audit and fiscal compliance. She oversees the day-to-day operations of the Office of Sponsored Programs, develops new policies and procedures, conducts staff and campus training, coordinates compliance and audit matters, and is leading the reorganization of pre- and post-award administrative services. She is also experienced in various costing related activities, including the development, review and audit of Facilities and Administrative (F&A), fringe benefit and service center rates.
In her career at UIC, she has served as a subject matter expert and committee member on several groups across campus and the University of Illinois System, including, but not limited to the OMB Uniform Guidance implementation task force, faculty and staff retro-payment processes, combined committee on clinical research and system-wide grants and contracts policy redesign.
Karen earned both a Bachelor of Science and Master of Business Administration from Loyola University Chicago, and is a Certified Research Administrator (CRA) and a Certified Financial Research Administrator (CFRA).