UIC faculty members earn DPI funding – Karl Kochendorfer
Artificial intelligence to improve COVID and other disease outcomes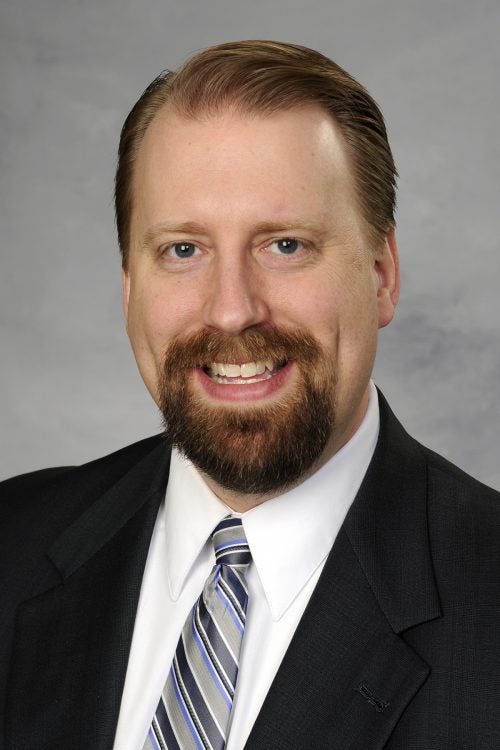 Dr. Karl Kochendorfer, assistant vice chancellor for health affairs and chief health information officer at UIC and associate professor of clinical family medicine at College of Medicine, will co-lead the CREATE WISDOM initiative, which will use data from regional health systems to develop artificial intelligence technologies to improve patient outcomes, starting with COVID among underserved populations, but quickly expanding to other conditions and disease states. Ravishankar Iyer, from the UIUC Grainger College of Engineering, will co-lead the project.
Working with Kochendorfer and Iyer are researchers from UIC, UIUC, Rush University Medical Center, Mayo Clinic, Northwestern University, OSF Healthcare, Carle Foundation and DuPage Medical Group.
"We have assembled a phenomenal team of engineers from UIUC and UIC and will pair them with clinicians and informaticists from UI Health and other great institutions across the Midwest, including Rush, Mayo, Northwestern, OSF, Carle and the DuPage Medical Group to transform healthcare," Kochendorfer said.
"Working in collaboration with our industry partners, we will apply novel AI methods to very diverse patient populations around COVID," he said. "Then we will translate this effort to other diseases and conditions like cancer and we will make sure that we focus on the disparities of our more vulnerable patient populations, such as those who are homeless, older members of minority communities or those who are engaged in the criminal justice system."