Impact and Research Day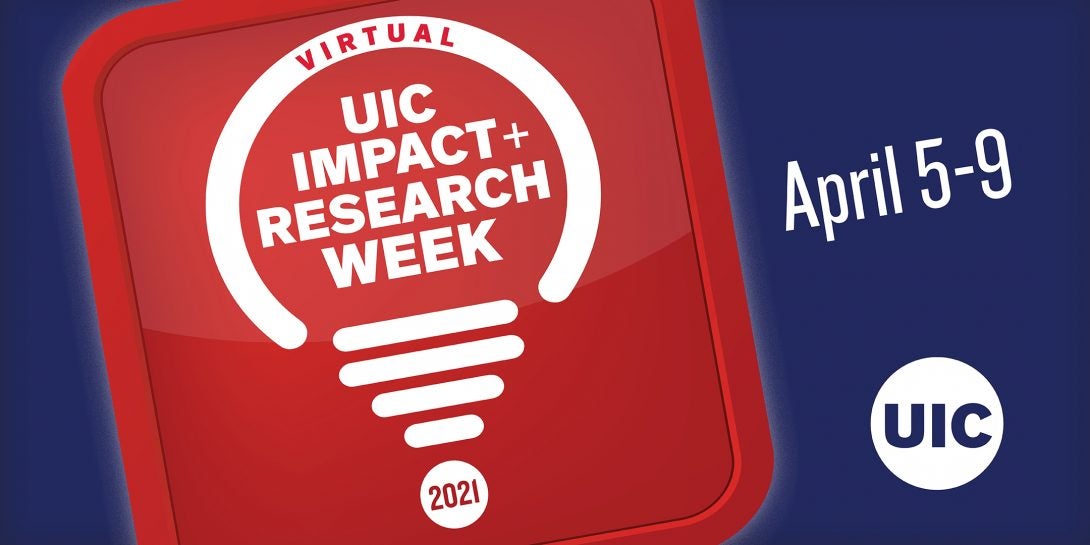 Virtual UIC Impact and Research Week 2021
Monday, April 5, 2021 – Friday, April 9, 2021
This important campus-wide event showcases undergraduate student research and engagement covering a broad range of scholarship and impact, including five categories in which the strongest presentations will be honored:
Art, Design, and the Humanities
Business, Computer Science, and Mathematics
Engineering and Physical Sciences
Health and Life Sciences
Social Sciences, Education, Public Policy/Affairs
This event provides students in all disciplines the opportunity to showcase their scholarly pursuits both in and outside of the classroom, including research, service, study abroad, internships, student employment, creative activities, career development, leadership and more while also offering a chance to participate in unique workshops covering a variety of topics including gap year(s), the med school application process, and more!
Throughout the week, there will be over 70 presentation sessions. Each session will include up to four student presentations, followed by a brief Q&A session with the judges. Audience members will be invited as guests to the presentations; guests will include faculty members—especially the sponsor(s) of a student's research or impact project—as well as peers/friends and family of the student presenters. In total, UIC Impact & Research Week 2021 will offer more than 300 students the opportunity to publicly present their research and impact projects.
UIC Impact & Research Week is presented by the Office of the Vice Chancellor for Research in collaboration with the Honors College, the Office of the Vice Provost for Undergraduate Affairs and Academic Programs, the Division of Student Affairs, and The Latin@s Gaining Access to Networks for Advancement in Science Program (L@S GANAS).
Workshops and Deadlines
Monday 5th, 9:00 am–Friday 9th, 5:00 pm
Wednesday, 4:00 pm–5:00 pm
Thursday, 4:00 pm–5:00 pm